it's an easy lie to tell and you told it well
What is this? I don't even...
Ran across this today while perusing articles about Edward Snowden and the NSA:
Yearly reminder: unless you're over 60, you weren't promised flying cars. You were promised an oppressive cyberpunk dystopia. Here you go.

— Kyle Marquis (@Moochava) July 10, 2013
Also, quit bitching about hoverboards. We can't have nice things.
"Why didn't you call someone?"

Well, yes, exactly. But here's the thing: why would I?

Back to the beginning. This time last week I was barely this side of comatose, laid low by the common cold and my own stupidity. I broke my cardinal rule: never attend a social event with school-age children during cold and flu season. Within days of this lovely soiree I was sitting at my work computer starting to feel the beginnings of fatigue, the tickle in the back of the throat, the cough that sort of started and never went anywhere. Work over, I logged out, canceled that night's raid, and passed out. I might have eaten something; I don't remember. It snowed overnight. A lot. It was still snowing in the morning when I woke up, let the dogs out, and passed out again. I don't remember much else of that day. The next day, Friday, was marginally better. That's about the time I realized this wasn't really "just a cold", but by then what could I do about it? A foot and half of snow on the ground, car covered in snow (not that I could drive), nothing shoveled, streets barely plowed and still slick. I'm obviously on the mend, even if only barely, but doing what it what take to get out of the house and to the hospital is out of the question and it would serve no point. It's a freaking cold.

In general, obviously, I don't do doctors. I never have. I don't get sick often and when I do, honestly, it's usually just a cold and all it needs it hot tea and lemon, the judicious application of Nyquil, and time. There is almost nothing that would encourage me to see a doctor, even if I think I might have the flu. What good does it do? Yes, I could go and sit in a doctor's office and shed virus on everyone. If I can even get them to see me. When was the last time you called a doctor and had them say "sure, come on in!"? These days it's usually they can get you an appointment in two weeks and if you think it's an emergency go to the emergency room. Well, that's not happening. Sick as I was, there was no freaking way I was going to sit in some ER somewhere for hours, exposing people to and being exposed to god knows what. Also, people fail to realize that for me to go to the ER it's a ride in an ambulance. If the weather were better and I felt it was something truly life-threatening, yes, I'd call a friend or something. But that pretty much commits that person to spending hours in an ER with me because no kind person just dumps a sick friend off at the ER and drives away. I'd call an ambulance before I'd put someone out like that and it's gonna have to be pretty bad before I'm willing to go that distance.

The last time I had the flu (probably 20 years ago, or damn near) I was raving with fever, delirious. I couldn't get off the couch for days. I scared people. I had housemates then. They'd pass by me several times a day, make sure I had a glass of water nearby and was still breathing, and otherwise went on their business. I lived. I was weak and pale and out of things for weeks afterwards but I lived without medical intervention. That is literally the only illness I have ever had where I thought later that I probably should have gone to the hospital. I didn't go because I had no money and no insurance and also probably because I was too out of my mind to think about it.

So this time, maybe on Friday or Saturday, I thought about it. But by then the worst had passed, that was obvious, and as weak and sick as I felt, it was clear to me that this was just an industrial strength cold brought on by ill-considered exposure to the kinds of powerful organisms harbored in disease vectors I rarely contact. I was just constitutionally unprepared for it and my immune system rolled over and played dead. In retrospect, not a big deal although it kind of sucked at the time. I honestly couldn't see any reason to go to the doctor at that point. And so I didn't and here we are.

People at work ask me what I did on the long weekend and I say I was sick and that starts the inevitable round of questions:

"Did you have the flu?"
"Did you have a fever?"
"Are you feeling better?"
"Did you go to the doctor?"
"Why didn't you call someone?"

I just shrug but inside I'm confused. And do what? Ask them to suit up and drive to my house in the snow, wade through the snow on my treacherous stairs and walk, get me mobile, get me in their car, drive me to the hospital, wait around for hours, maybe drive me to a pharmacy, drive me home, get me back into the house, and ... leave me there? Even if it's a neighbor, it's still a fair bit of driving and snow-wading and risk. For the record, once my neighbors knew I was ill, they did check on me and one of them even shoveled my walks (superheroes are real!), but there was really only the one day that I was totally out of it. I wasn't "missing" long enough to alarm anyone. Most of them just figured I was out of town or that I'd shovel once the snow actually stopped. And as far as it goes, I was not in any real danger either of dying or failing in my obligations. I had plenty of food and so did the animals. The heat was working. The phone was charged. I was able to take care of the dogs and cats. I had nowhere I needed to be. It's not that I don't have anyone to call. It's just that I'm not really sure what good calling anyone would have done. Even calling an ambulance out in the circumstances would have been irresponsible. I'm fairly sure the emergency responders had better things to do that day.

I think most people view living alone as freakish and weird and dangerous. Liking it is evidence of a personal failing, accepting defeat, willful defiance of everyone around you. Whatever. I don't have a great deal of choice in the matter, and besides, I do like it. It suits me. But it does have certain...complications. It changes your calculations of need and risk and eventually, when no one is ever around, you forget that it's even an option. Calling on someone is not the first thing that springs to mind. If I fell down the stairs and broke my leg I'd probably run through all the self-sufficient options (I could make a splint out of a broom handle and drive myself to the ER!) before I'd think of just picking up the phone because that's what I do. When you live with someone the phrase "hey, can you help me with this" is second-nature; when you don't it drops out of your vocabulary. Thus when I'm so sick I can barely stand up my first thoughts are always "how can I handle this, what do I need to do, what can I get away with not doing?" and not "who can I call to help me?" By the time I do think of it, there's no point. I think it freaks people out though because it's a way of being that not many people I know understand. Think about it. When was the last time you were alone for any length of time?

Believe me, it used to freak me out too. But I'm used to it now. And it's OK. Really.
I watched a movie last night that infuriated me. If it hadn't been the property of Netflix I'd have probably snapped it half, stomped on it, and then tossed it out in the yard for the squirrels to carry off. (Poor squirrels...)
It's called Silver Linings Playbook. Several people recommended it to me; more than one of them suggested I'd particularly like because, well, reasons I guess. The primary one being that it is a hopeful movie about crazy people. Not the same kind of crazy as me, but close enough for government work, eh? I guess it's my own fault for seeing the cloud instead of the lining (hah!) but honestly, this film is wrong on so many levels I'm not even sure where to begin. Maybe a plot summary...
The movie opens in a psychiatric facility in Baltimore, where Pat (Bradley Cooper) is a patient. He participates in therapy but doesn't take his meds. His mom checks him out and takes him home to Philadelphia. He's lost everything to his illness (job, wife, house). He's determined to win back his wife's love so he keeps fit, reads the literature she teaches in her courses, and occasionally jogs by her house and school, in violation of a restraining order. While dining with friends, he meets Tiffany (Jennifer Lawrence), a pretty young woman who has recently lost her husband. She copes with her grief by sleeping with everyone at her office, loses her job, and is back living with her parents. She offers to get a letter to Nikki (the wife) if Pat agrees to be her partner in a dance contest. There's some montage-y rehearsal scenes. Pat and Tiffany begin to be fond of each other but won't admit it. Pat's dad (Robert DeNiro) loses a huge bet on an Eagles game and thinks it's Pat's fault because he was off dancing with Tiffany instead of watching the game with him. Dad bets the farm on the next Eagles game but there's a twist. In order for him to win back his money not only do the Eagles have to win, Pat and Tiffany have to score at least a 5 in their dance competition. You can probably guess how this works out.
I don't mind the happy ending. I'd like it a lot better if anything leading up to it made sense. Basically what we have here is:
1) A mother who checks her son out of a mental hospital (to which he was remanded by the courts) against medical advice (that's the form she's signing at the beginning of the film) because she "thinks he's ready"; She brings him home to friends and family who rush to explain to him why they never visited him in the hospital (that at least is realistic) and all of whom look at him like they think he's going to burst into flames at any moment.
2) Decidedly unhealthy personal relationships. Pat's family consists of an enabling and possibly co-dependent mother, a father with undiagnosed and untreated OCD (which his family actually jokes about), anger management issues, and a gambling addiction (all this is tolerated because he makes money running book on the Eagles), and a brother who is planning to open a restaurant to launder dad's gambling gains ("he needs a tax return"). This does not strike me as necessarily a better environment than the mental hospital.
3) Vague depictions of mental illness. Pat mentions, almost in passing, that he has "undiagnosed"
bipolar disorder
. (Really? After
eight months
in a mental hospital?) I had a hard time buying this, to be honest. He is a bit intense. He has some minor quirks, including wearing a trash bag when he's running (sweet lord, no!). He exercises a lot but not excessively (and as we all know exercise is good for the mentally ill). He talks too much and sometimes not appropriately. He has some emotional lability. He is very focused on getting his wife back. We are meant to see his goal driven behavior and optimism as evidence of his illness but much of what he's doing is actually good for him and most of the time when he acts out he was provoked and his behavior is understandable. As an example, the incident that landed him in the hospital occurred when he came home and found his wife sexing it up in the shower with one of her coworkers. The coworker suggested that Pat leave and Pat beat him senseless. While I don't condone violence this hardly seems like an illogical or unexpected response under the circumstances. It also seems more likely to send him to jail than a hospital, but we'll assume he has a prior history and the hospital was offered as an alternative. (
How fortunate that they could find a bed
.) Tiffany apparently suffers from an entirely understandable depression related to a horrible life event. Hypersexuality as a coping mechanism is more commonly associated with bipolar disorder or borderline personality disorder, however, and not depression. Jennifer Lawrence is a beautiful young woman though and it's way more appealing to imagine her having lesbian sex with her coworkers than it is to imagine her drinking herself into a stupor, sleeping all the time, and overdosing on her meds. Dad has some OCD-ish quirks, mainly involving superstitious behavior surrounding the Eagles. The remotes must be placed just so. He has a small hand towel he rubs rhythmically during the game. He is immediately aware when someone has taken a single envelope out of a giant stack of plain white envelopes he uses for his bookie business. All of these people are seen as just a bit flawed, just a bit outside of normal, but not so much that they are actually unattractive to the audience. If that's the point, if we are meant to see that the mentally ill are just "differently normal", then that's pretty messed up.
4) Unrealistic therapy and treatment scenes. It starts with the hospital. One pill in that med cup? Hardly likely. All the medicated patients sitting neatly and quietly in a circle and participating respectfully in group therapy? Not in my experience. None of them are asleep, drooling, singing to themselves, or fighting. A trained psychiatric nurse who has probably seen it all not realizing that Pat is spitting out his lonely little pill every day? Sh'yeah, right. A therapist who plays a song in his office that he knows is a trigger for one of his patients? Unethical, to say the least. Pat's therapist outside of the hospital seems patient and kind (and he's a dead ringer for one of my doctors back in the day) but he's also portrayed as a pill pusher.
5) Mixed messages about meds. At the start of the movie Pat pretends to take his meds but spits them out. He explains that the meds make him fat and he wants to stay fit for his wife. The scenes of patients lined up docilely waiting for their little cup o' happy reinforce the idea that meds are just a way to control people. Once out of the hospital Pat's therapist gently but persistently insists that Pat must take his meds and Pat consistently and determinedly declines. It's hard to tell if this is meant to seem strong or stubborn. Pat and Tiffany bond a bit over their experiences with meds and their side effects. This scene is played for giggles, even though the side effects pf psychiatric medications can be severe, long-term, occasionally addictive, and sometimes fatal. (It is interesting that Pat, who has an extensive history of bipolar disorder, was prescribed the same drugs as Tiffany, who has severe depression.
Seroquel
,
Abilify
,
Lithium
, and
Klonipin
are mentioned by name). And yet the scene where Pat decides to start taking his meds signals a turning point in his life, the point when he accepts his illness and takes a positive step . It's so short that if you blink you will miss it. It's three (!) pills now but we have no idea what they are. He never suffers from any visible side effects, including the weight gain and lethargy that so worried him when he was in the hospital. We never see him take meds or even discuss them again but once he takes them things start to go right for him.
Possibly this movie is supposed to be about the power of love and family and social support in recovery from mental illness, and the proper balance of these with more medical approaches like hospitals and pills. Pat's family is loud and often argues but they are basically a loving family. They have issues but they pull together. Tiffany's parents are a cypher (we see them looking apprehensively at Pat out a window when he comes to rehearse with Tiffany) but they support her enough to let her come home when her life falls apart. Pat's family welcomes Danny, one of his friends from the hospital, into their lives and Pat's dad even lets him hold the remotes during a game. Pat's interaction with the mental health infrastructure once he is home is minimal. He sees a therapist, he takes some meds, and he has a personal police officer who shows up whenever he acts out, but who never maces him or puts him in restraints or takes him to the psych ER.
Unfortunately at the end of this movie
no one is better
. Think about this. Pat is over his wife but only because he's transferred that affection to Tiffany. Tiffany, as we recall, has a decidedly unhealthy approach to life crises. What will happen when she and Pat hit a rough spot or two? What happened the last time Pat's love interest disappointed him? Dad's OCD and gambling addiction and unhealthy obsession with the Eagles have been vindicated but he's still out of work, still banned for life from Eagles games, and still placing the remotes at exactly the right angle. Pat's friend Danny gets out of the hospital on a technicality; I've no idea what he was in for but if the court sent him away it probably was something serious. No one seems concerned about this. Tiffany recovers from her grief immediately when she falls in love with Pat. How is that healthy? How is it progress? Mom still looks at her son and husband as if they are made of glass and about to break and she's right.
I'm not a huge fan of hospitals and doctors and meds. I do think people have a better chance of recovery if they spend less time hospitalized and drugged up. But that requires some kind of support network, lots of hard work, and lots of time. People don't just "get better". Even healthy families aren't all that capable of offering the kind of ongoing support that the severely mentally ill need and Pat's family is basically pathology soup. Two sick people finding each other is sweet and all but it's hard to avoid the implication that this is not only the best kind of relationship for the mentally ill, it's the only one (and not coincidentally the one that takes pressure off healthy people). The take-home message seems to be that all you need to do is hunker down with your support network, pop a few harmless pills, maybe enter a dance contest, and bingo! All better! The realities of living with long-term mental illness for both patients and families are entirely ignored. Dangerous levels of instability and poor behavior choices are portrayed as sexy and exciting and essentially free of serious consequences. Wacky, basically.
To top it all off, this movie apparently is intended as a romantic comedy. It makes being sick look easy and maybe even a little bit fun.
This is why I'm so mad.
This is a story about artisanal toast.
People like stories. They like things with beginnings and middles and endings. Happy endings are a bonus but the ending part is crucial even if it's not happy. Things that go on without end confuse us. Without a conclusion how could we reach closure? How would we know to move on to other things? How would we know when to start processing the experience and how to file it away in the closet of memory? Our lives end up being a collection of discreet stories, memories of childhood that end with growing up, tales out of school, that time we got married and it didn't work out, the pets we've had and lost, the job and the promotion and retirement, the trips we took, the house we bought and later sold, the battle with cancer that we won or lost, the family and friends that come into our lives and then leave, our own final journey whose ending will be the bookend of our story in someone else's life. Everything has a beginning, a middle, and an ending.
The narrative arc of mental illness is no different. The beginning starts with a few bad years, maybe a lot of them. You cycle into and out of episodes without really understanding what is happening to you. You don't know where to turn. Maybe you lose friends. Maybe your family tries to help. Or maybe they turn you away. Maybe you act out: drink too much, cut yourself, starve yourself, do dangerous things, hang with a bad crowd. Or maybe you act in: withdraw into books, into obsessions, into your head, sleep too much, play too many video games, stop talking to people. After a few chapters of this, you Have A Crisis or Hit Rock Bottom and find yourself in an intervention or a doctor's office or a psych ER. Perhaps someone who loves you has convinced you to Get Help. Perhaps you've convinced yourself. Maybe you've been arrested or petitioned/sectioned. Perhaps you've been found before the overdose could kill you or you've been talked off a bridge or you've been discovered wandering lost and confused in your own neighborhood. The details are not important. What matters is that this event closes the beginning of the narrative and brings us to the middle.
This story arc is called Treatment. The world likes this part because this is the part where it gets to participate in the story. If you are the sick person you will never have so many friends as you have when you are In Treatment, especially if you don't go off the reservation too much. Once you are seen to be Getting Help people will come out of the woodwork with advice. They will all understand what you are going through and they will all know exactly what you should do because they read about it on the internet or maybe they get sad themselves sometimes. Get a doctor and do what she says. Take the pills. If they don't work, take different pills. If they have unpleasant side effects, take more pills. Or, no, don't take the pills. They are dangerous and scary and no better than placebo and they will make things worse. Try talk therapy or CBT or DBT or RET. Change your diet. Go out more. Stop drinking. Exercise. Or just get over it. Cheer up. Get a hobby. Travel. When all else fails try electroshock.
If the specifics of the beginning and middle of the story are flexible, the ending is more proscribed. It must be one of two choices. One ending is where you Get Better and Move On. Where you don't Go Off Your Meds and backslide. Where you start dating again. Where you go back to work or school. Where you replace all those toxic thought patterns and self-defeating behaviors with purpose and goals and strength. Where you pay your bills and make plans for the future and finish things you start. Where you admit you have a chronic disease but you don't let that get you down. The other ending is, of course, total failure. A life gone off the rails. Permanent "hospitalization". Jail. Addiction. Homelessness. Suicide. Either of these endings close out the narrative of your story about mental illness with varying degrees of neatness and finality.
It doesn't really work that way though, at least not usually and in my experience. I fail at closure. I always have. Depression may wax and wane but it's always with me. I expect that it always will be, in some form or other. I'm mostly OK with that. I have no idea how to be any other way and the thought of changing so radically is more scary than the thought of never changing at all. I feel like I've accomplished astonishing things by changing just enough to balance a little bit better on the edge of the abyss. This is narrative-busting though and most people won't stand for it. I don't think this is meant to be cruel. I'm sure my friends and family wish me well, whatever their definition of "well" encompasses. Given that I have passed through the beginning and middle parts of the story they are unsure of how to deal with an open-ended plot. Their idea of how this all should go (which is probably the fault of drug ads and TV) doesn't end with me in a persistent holding pattern, where I cycle between mostly OK and occasionally not OK, and which could fail abruptly. They want to know one way or the other. It's hard to blame them. Even I feel that way sometimes. I've become careful about what I talk about so as not to disturb the illusion of successful recovery. I pretend that everything's OK, that there is such a thing as Getting Better, and hope it lasts.
This is a long way around to toast.
In a cold and windy part of San Francisco, not far from the beach, a young woman runs a tiny cafe that sells nothing but coffee, coconut drinks, grapefruit juice, and one-inch-thick, just-like-your-momma-made-it cinnamon toast. The place is small, lacks tables (people drink their coffee and eat their toast at stand-up bars or lounging on an old tree stump), and is usually packed. You can read about it here:
A Toast Story: How did toast become the latest artisanal food craze? Ask a trivial question, get a profound, heartbreaking answer
. I'm not going to summarize the article for you; I can't do nearly as a good a job as the author did. Go read it. All the way to end. I'll be here when you get back.
To be honest, I see nothing heartbreaking about this, although I agree with the profound bit. This is easily one of the most impressive and encouraging things I've read in years. I guess it says something that it came as a surprise. The story was supposed to be different. It was supposed to be about the latest stupid food fad. People jammed ass to elbow in the latest trendy eatery paying too much for white bread. Four dollar toast. Really? We can all agree to laugh about that. Maybe we'll even try it, ironically of course, and then wax nostalgic about great toasts we have known before we go back to mocking people who do these things. Probably we'd have made a Facebook post about it. That's how it was supposed to go.
Instead it turned into something else entirely. It turned into a story about a woman writing her own narrative from scratch, making it work, and not worrying about how it's going to end. She's exited the traditional plot line and gone to a place where beginning-middle-end makes no sense. And I Iove it absolutely. I love the open-endedness of it, the "let's see where we go from here" attitude, the in-your-face naming of her restaurant after her illness, the whole "this is what I am and this is what I have to do and it's not about you so have some toast" life plan.
"Build your own damn house", indeed. I think I need some cinnamon toast.
Can I see your face in this acid light
Of another suburban evening
As I roll my eyes up to these dirty skies
And count the days til I'll be leaving

I decree there is a higher plane,
Some place of little consequence
When I might see your face again
Before the living and the dead are reunited
(withered hand, love in the time of ecstasy)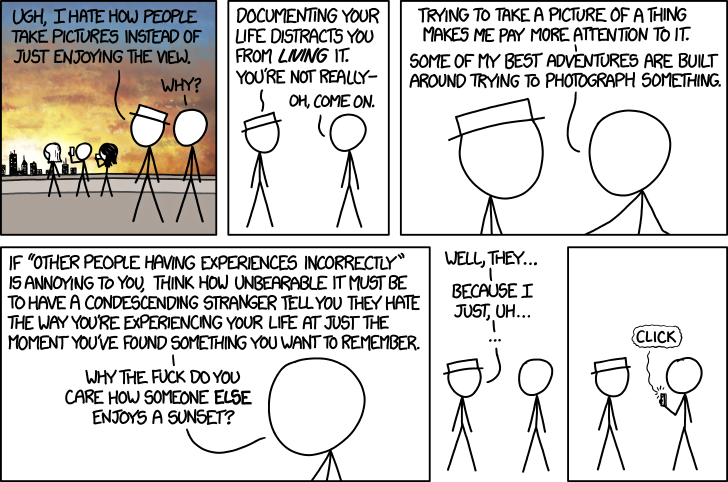 Because I hear this a lot these days...
The woods here are lovely in any season. In winter they are stark and barren but moss covers the rocks, leaves carpet the paths, and the creeks giggle to themselves as they meander down the hillsides to the valley. It snowed a couple of days ago and today is one of those special tricolor winter days: dark trees, white ground, and blue blue sky. The air is crisp, cold, feels clean and sharp on my skin. The snow crunches and clings to my boots. Animal tracks (deer, rabbit, squirrel, some kind of dog), race through the woods, heiroglyphic evidence of obscure errands. When I stop and lean against a tree next to the creek, the whole world goes quiet except for the chatter of water as it runs over rocks. There are no bird sounds, no sounds from the road, or the house, or the air. The world seems so bright and clean, so much promise, so much potential.


Back at the inn the internet is down and here we all sit, looking helplessly at our devices and wondering what to do with ourselves.

(Actually, this was Saturday's WTF moment. The internet was, you know, down.)


You know how they always tell you "the bridge ices before the road"?

That shit is totally true.
Once upon a time a photo appeared on my Facebook news feed. The photo showed a young woman, a girl really, probably not out of her teens, standing on a street corner eating something out of a bag. She was very fat, black, and dressed in too-tight, unfashionable clothes. (No, I'm not going to link it.) The caption under the photo invited viewers to make a one word comment and then share the photo. By the time it hit my feed there were hundreds of comments: "Horrible." "Fat". "Ugly." "Disgusting." "Shameful." "Pig."
Now, I am pretty picky about who I invite onto my friends list. It is short and doesn't contain anyone I don't know personally and consider something more than an acquaintance. A substantial number of people are friends I've known for decades, family members, and schoolmates. Most of them share my general life philosophy and if they don't, well, we are good enough friends to look past that. So I was more than a little dismayed when I realized that
one of my friends
had not only made a one-word comment but then shared that photo out and invited others to do the same. Over the course of the next few weeks it showed up again and again, each time shared by someone else I know and each time with another cruel one-word comment. Eventually the comment section expanded to include racial slurs and sexist commentary, along with the occasional attempt to defend the young woman and chastise the posters. These latter comments were usually met with something along the lines of "you sound fat." Because, you know, that explains
everything
.
I started wondering just how long it would be before the young woman in the photo, who literally was doing nothing more offensive than eating her lunch in public, saw that photo of herself and all the comments. I wondered what it would do to her. And I wondered about these friends of mine who felt entitled to make nasty comments about this stranger they know absolutely nothing about. And it's not just fat girls. It's beauty pageant contestants, atheists, goths, Tea Party members, trailer park denizens, liberals, religious conservatives, gay people, Wal*Mart shoppers. Many of these people constantly share their outrage over every other kind of cruelty; god forbid someone punch a dog, abuse a kitten, or shoot an elephant (all horrible things). They are vocally opposed to oppression of the poor, the hegemony of fast food, corporate welfare, and bullying (oh the irony), but they have no problem with calling a young woman a pig on the internet.
Not terribly long after that someone else I know shared one of those "instant meme generator" things that have become so popular, the ones where you supply a picture and add a funny caption and a new meme is hopefully born. The humor in this one depended on making fun of a famous woman's somewhat mannish appearance. I see that a lot these days. Another young woman is made fun of for
cosplaying as Lara Croft
and having the temerity not to look like a
videogame image
. An entire website exists to humiliate the customers of a certain big box store. Bloggers waste pixels snarking about actresses' haircuts. There are tumblrs devoted to mocking unattractive people who sign up for online dating sites. Kids bully each other on social networks and
occasionally the victims kill themselves over it
. Reasonably well respected media sites collect images of
overweight politicians.
A group on twitter runs a "
fat shaming wee
k", not to highlight the issue, but to encourage the practice. And more often than I would like this stuff is shared to my wall by friends and family who apparently think it is funny. I don't know. I do know that pointing out that making fun of people is kindergarden behavior got me me blocked from at least two FB accounts (/shrug). Apparently I have no "sense of humor" and need to "lighten up". But do you ever notice how
George Takei
and
The Frogman
and
Allie Brosh
manage to be hella funny without making fun of anyone, without shaming anyone, without being cruel? It is possible. A mean spirit is not a prerequisite for edgy satire or cynical bon mots.
I know I sound like a judgmental prig but really people, why? What do you get from this? How do you find humor in such cruelty? Obesity is indeed a serious health concern but fat-shaming strangers on the internet isn't going to do anything about that. How would you feel if an unflattering picture of you were pasted all over hell and back along with an invitation to humiliate you publicly? This isn't about satire or having a sense of humor. This about throwing stones none of us has any business throwing. I'm far from perfect, I've been known to get a good snark on now and then, and I've certainly done and said things I wish I could take back. But it has been a very long time since I gained any personal satisfaction or giggles from making fun of someone for the way they look. You are behaving exactly like the people you despise. Help me to understand this because I really don't and I am beginning to lose respect for you and and it is making me increasingly unhappy.
I know, I know. I sound fat.